Dr R K Pachauri: About the Archive
Rajendra Kumar Pachauri (20 August 1940 – 13 February 2020), universally known as Patchy, was the First Director General of The Energy and Resources Institute (TERI) in 1981 and led the institute for more than three decades and demitted office as Executive Vice Chairman of TERI in 2016. As the Chairman of IPCC, his leadership contributed to the issue of human-caused climate change becoming recognized as a matter of vital global concern. For this, in 2007, he received the Nobel Peace Prize on behalf of the Intergovernmental Panel on Climate Change (IPCC).
Read More
Rajendra K Pachauri | 2016

| Source:

Eruditio: e- journal of the World Academy of Art and Science, Vol. 2 (2 ): 7-17p.
The paper traces the history of the global dialogue on sustainable development including the outcome of the historic Rio Summit of 1992. It identifies climate change as a driver of and an important part of the unsustainable record of development p...
Rajendra K Pachauri | 2014

| Source:

Agriculture for Development, No. 22: 4-7p.
The key findings of the Fifth Assessment Report (AR5) with regard to agriculture are presented. The impacts of climate change on marine fisheries and agricultural crops are described. These are found to be negative at the global aggregate&#160...
Recognitions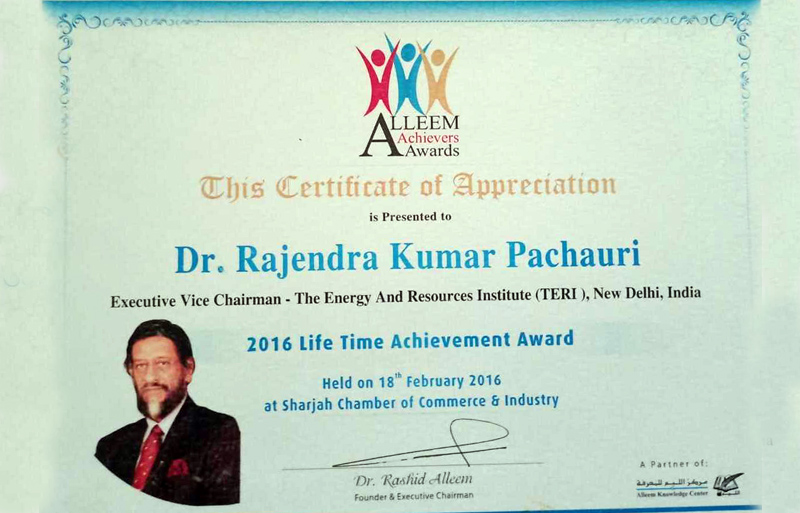 Life Time Achievemnt Award 2016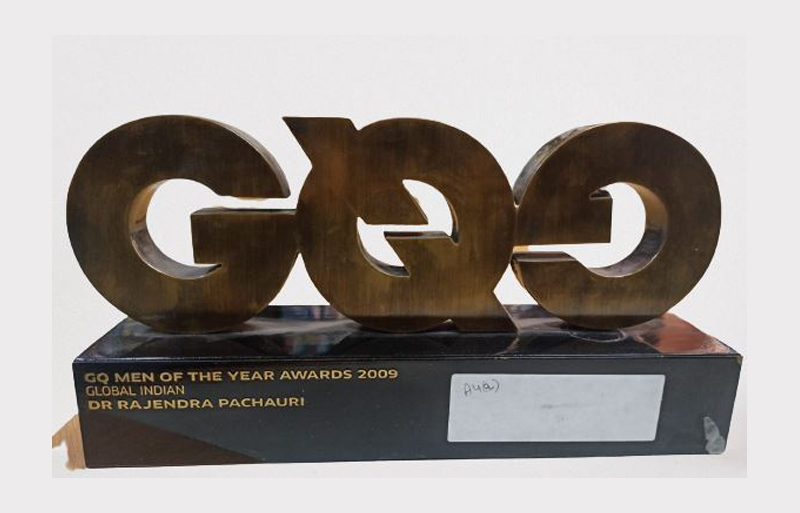 GQ Men of the Year Awards 2009-Global Indian Dr Rajendra Pachauri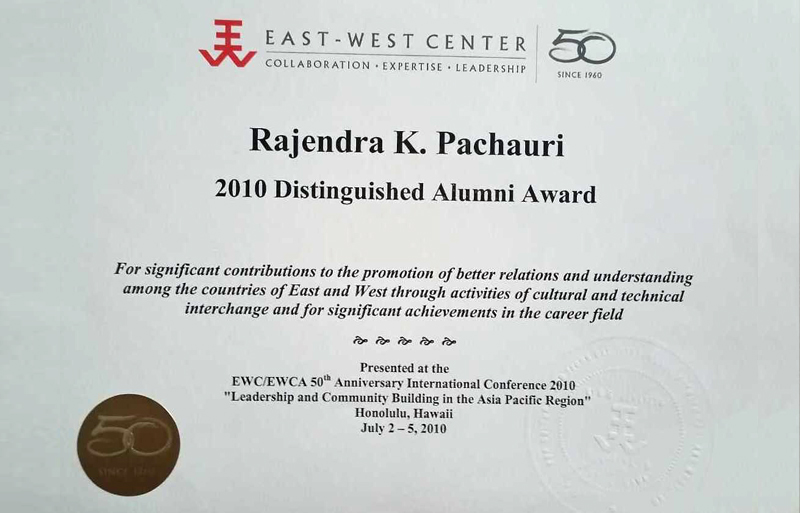 Distinguished Alumni Award, 2010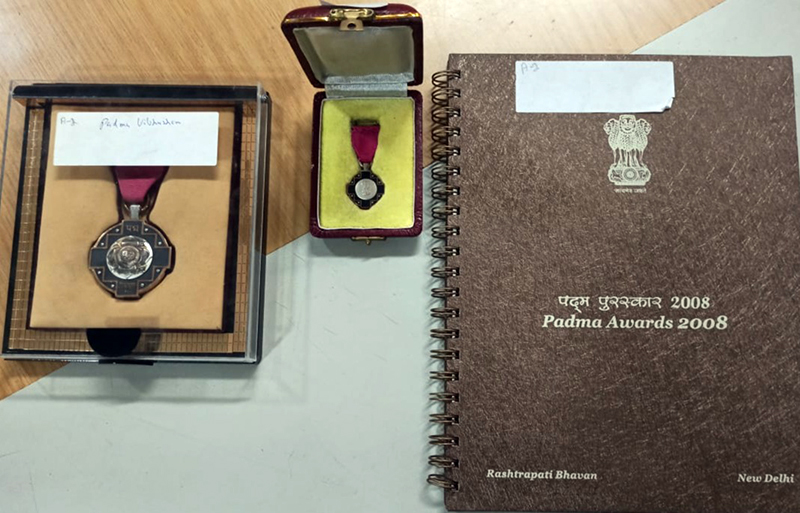 Conferred the " Padma Vibhushan," by President of India, 2008
Remembering our beloved Chief Mentor, Dr R K Pacha...
81st Birth Anniversary of Dr R K Pachauri
WSDS 2021: Commemorating 20 Years of the Summit Se...
Opening Remarks by POP Chief Mentor, Dr RK Pachaur...
Friends and colleagues of Dr Pachauri are invited to contribute to this archive by sharing his writings, photos, videos at library@teri.res.in